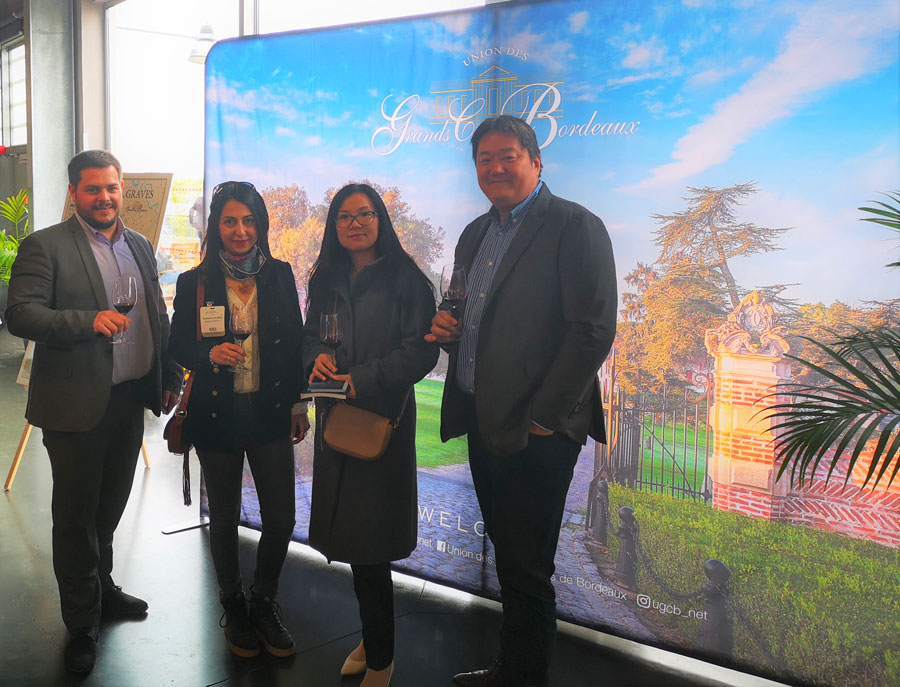 Primeurs (2018 Vintage) in Bordeaux
A Miraculous vintage: In early April 2019, the Chateaux of Bordeaux showcased their latest vintage. 2018 was surprisingly a year of meteorological extremes which transpired into rain, heavy storms, hail storms and killer storms known to be catastrophic for many appellations (i.e. 10 000 hectares of vines were impacted by hail alone). A warm spring partnered with continuous rain became a favorable environment to the growth of mildew which spread on all French vineyards. From July, the arrival of a remarkably sunny and dry summer coupled with cold nights, provided the perfect environment for extraordinary ripeness.
Most wine critics have revealed their ratings and show a lot of enthusiasm on the miraculous vintage, with select wine professionals having the opportunity to make their own judgement from early April 2019. Below some of the wine critic's first impressions:
Yohann Castaing in Les Echos: « Excellent dans tout le Bordelais, le 2018 permettra de bonnes affaires » (Excellent overall for all the Bordeaux, the 2018 will allow good bargains to be made)
James Suckling: « This is a very exciting vintage at all levels from small producers to great names of the region »
Jean Marc Quarin: « Bordeaux rouge 2018, millésime très hétérogène et très qualitatif sur des terroirs spécifiques » (Bordeaux red 2018, very heterogeneous vintage and very qualitative on specific terroirs.)
Jeff Leve (The Wine Cellar Insider): « Heard at a Château while tasting their 2018 Bordeaux : it takes a very long time to write 100 pts. They were right !!! »
Jonathan Chicheportiche (Vert de Vin): « Pour le moment seulement 280 vins dégustés mais déjà 6 vins 100 points (20/20) ! I love 2018 ! (For the moment only 280 wines tasted but already 6 wines with 100 points – 20/20 – I love 2018 !)
Decanter: 'It's a very good vintage – maybe even great – albeit a little atypical for some appellations,' said Jane Anson in her in-depth Bordeaux 2018 vintage overview.