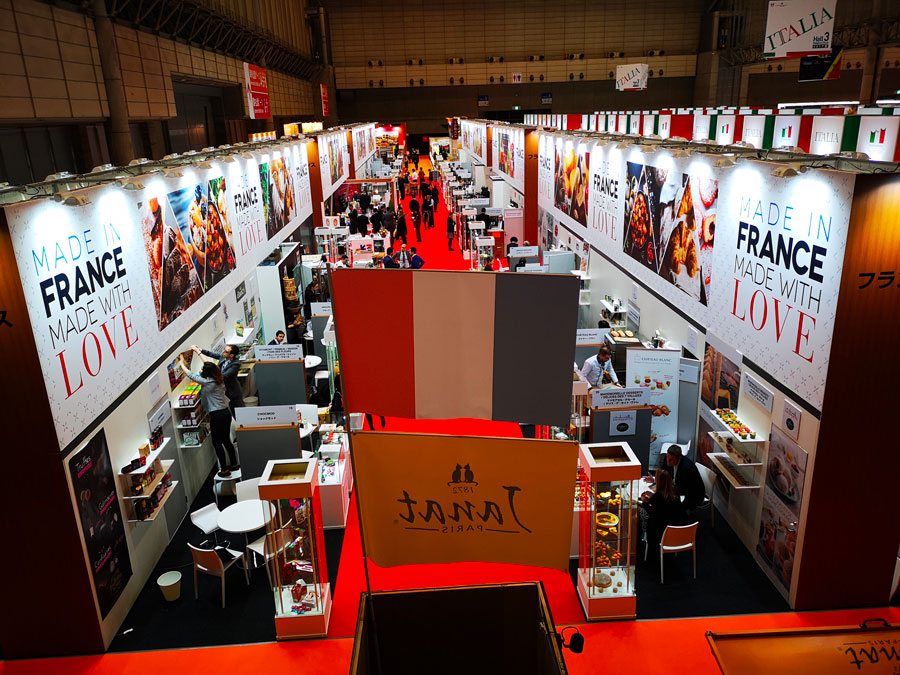 Foodex Japan 2019 (March 2019)
Our family has been working with Japan for years and this year we decided to present our family wines as well as our wine selection at the Foodex Japan 2019 trade fair. We shared the booth with two other exhibitors:
Domaines Pierre CHAVIN (Innovative company in wines without alcohol, organic wines and wines from the South of France)
Bourgogne de Vigne en Verre (35 estates, 35 identities, 300 hectares of vineyards, 90 appellations of Burgundy & Beaujolais)
With an immense gratitude to the great work of our new Japan Manager, Yasuhisa OTANI, we had the opportunity to meet most of the local operators at the fair, as well as our loyal customers and many new potential partners. Our presence on the French Pavillon of Business France (Hall 3- Booth C40-13) enabled us to see most importers and distributors interested in French wines.
In addition, the new free-trade agreement between Europe and Japan, which went into effect in February 2019, will improve our trade exchange between France and Japan.